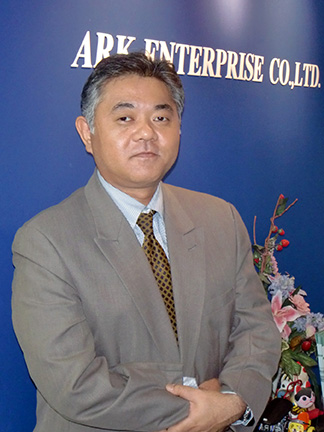 ARK BUSINESS SEARCH CO., LTD. Director and Overseas Business Consultant
From 1996 to 2001, he was a lecturer at Thammasat University Institute for East Asian Studies.
Started ARK ENTERPRISE CO., LTD. In Thailand with certified public accountants in Thailand from 1997 to 2020 to support Japanese companies entering Thailand and developing business. Established Ark Business Search Co., Ltd on 2008 January in Tokyo, Japan.
From September 2013 to March 2021, Contract Expert Coordinator at the Japan External Trade Organization (JETRO) Bangkok office as a coordinator for the local support platform business for overseas expansion of SMEs.
In addition, he has provided support for over 20 years, including his experience as an advisor for Organization for Small & Medium Enterprises and Regional Innovation, JAPAN (SME SUPPORT JAPAN), and has been developing support utilizing his extensive personal network in Southeast Asia. Recently, he has been actively involved in business development in Thailand + CLM (Cambodia, Laos and Myanmar) + P (Philippines) as a business producer.
While the world economy has shifted towards Asia, globalization and diversification in both
markets and labour has been progressing rapidly and having overseas bases have become
more common for Japanese companies. With this rapid transformation, the Southeast
Asian market is especially growing fast. We will continue to promote appropriate consulting
businesses, aiming to become "One Japan" overseas.

ARK BUSINESS SEARCH CO. LTD.
Establishment:January, 2008
Representative Director: Hiroyuki FUKANO (Mr.)
Office address: Ohtake Building 7Floor, 1-11-8 Kanda-Ogawamachi, Chiyoda-Ku,
Tokyo 101-0052, Japan
TEL:+81-(3)-3518-9966
WEB Site: www.ark.asia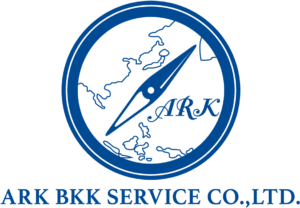 Establishment:April, 2015
Representative Director: Saroch Lamlertprasertkul (Mr.)
Certified Public Accountant (CPA), Thailand
Office address (Head office): 1213/88-89 Srivara Towin in Town, Soi Ladprao 94, Ladprao Rd., Kwaeng Plubpla, Khet Wangthonglang, Bangkok Thailand.
Sales Division Branch: 5 SITTHIVORAKIT BLDG., 14th Fl., Room 148, Silom Rd., Silom, Bangrak, Bangkok, 10500 Thailand.
TEL:+66(2)634-1935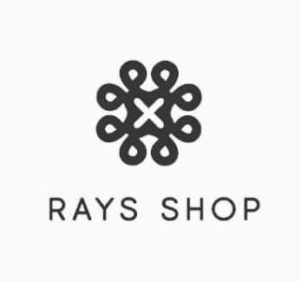 Cambodia Siem Reap, Business Lab
C/O Rays Shop
Stueng Tmei, Svaydankum, Siem Reap, Cambodia
Overseas business consulting in general
Support for establishing a local subsidiary
Corporate credit check (AR report)
Thailand (in-house survey) / ASEAN region (partner company resale)
Overseas business development services
Translation work
We will respond to such requests from customers
Ark Group is continuously searching for professionals and consultants specialized in various sectors in Japan, Thailand, and other areas for our "Unit Consulting".
Open Recruitment: If you are an organization or individual who is interested in overseas consulting activities, please send us a resume detailing your experience in each sector and area of expertise.
How to apply : Please email to biz@ark.asia